2. What's Good about eSeats?
One great positive is eSeats only allows NATB members, which is the National Association of Ticket Brokers, to be able to sell their tickets on their site, which is a secure and trusted source.
If you read many eSeats reviews, then you be able to tell that the number one thing that people like about this company is the customer service.
In this business, customers will have a lot of questions about the mode the tickets will be sent in, or the legitimacy of the tickets for admission and even the security of their private and personal information.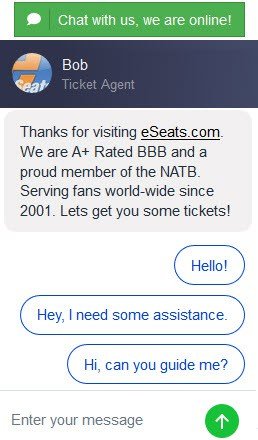 Most eSeats reviews that have garnered four to five stars have commended the representatives whom the customers talked to for clarifying their concerns and answering inquiries about their ticket statuses.
The shipping of the tickets is also done by dependable FedEx so customers can track them easily.