2. What's Good about ScoreBig?
Our ScoreBig reviews show that the website offers discounts on seats that you cannot get if you book from the box office.
ScoreBig is currently offering a 10% off coupon (code: welcome10) on your first order.
They seem to offer premium hard-to-get tickets for concerts, broadway shows, and sporting events around the country.
When buying tickets on ScoreBig.com, there are 2 steps to fill out with delivery and payment.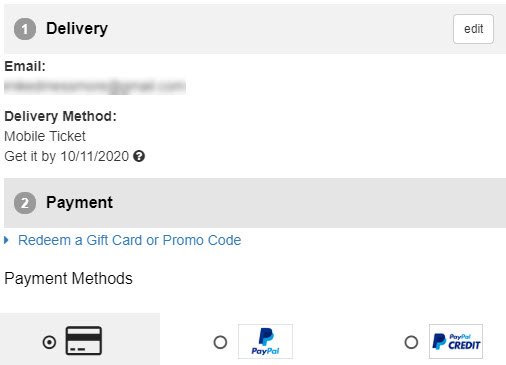 You can choose the area of your seat while buying the tickets. You can pay through debit and credit cards, and PayPal which makes the process more hassle-free.
The ScoreBig.com review design is very accessible with the various events divided into neat categories, which makes it easier for searching.
The process of buying tickets is also very straightforward and fast with an event ticket protection you can add to your order.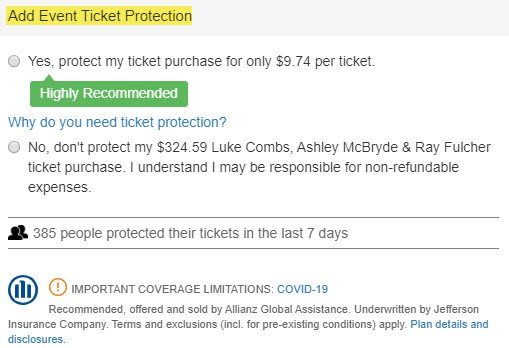 When you select an event, the schedule for the entire month appears which is very useful for planning a day out. There's a "how it works" option which explains the whole procedure for booking tickets step-by-step with clear instructions.