_______________________________________________
2. What's good about TicketsMate?
Plenty of TicketsMate reviews mentioned the following positives:
> good selection of tickets
> floor seats and courtside tickets for certain events
> FedEx shipping with tracking
The tickets are also delivered accurately through FedEx.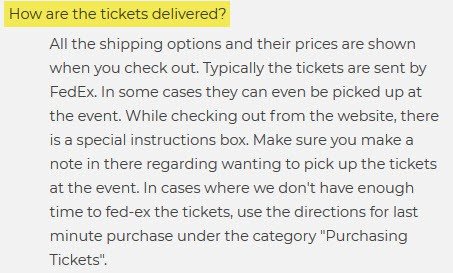 Some TicketsMate reviews also mentioned that for certain events tickets can be picked up right at the event venue.

Also, seats from TicketsMate will be together side-by-side, in less otherwise stated, as shown below.